The holidays are here and I've got some tips on getting it on when visiting the family. You may be a bit apprehensive about banging your brains out at your parents house or in-laws. With a little bit of liquid courage or just a set of brass bells, it IS possible to get away with getting a piece of pie on the sly. You just have to be sneaky about it. There are a lot of places you can go and drop some hot mistletoe action without getting caught. Don't get me wrong, there is ALWAYS a chance and that is part of the fun!! You can try to be quiet as a mouse while you unwrap your package, but there's gonna be at least some noise when getting your turkey stuffed.
1 - The Bathroom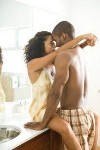 always a go-to place to do the deed. Counter top, shower, against the wall, door or the toilet. Maybe you up the thrill factor and leave the door unlocked./span>
2 - Your Childhood Room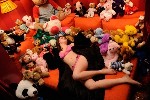 The most common place to get your sexual fix. The bed might be smaller than you remember and the pictures you've kept might be a bit of a distraction, but you're not there for nostalgia purposes.
3 - The Dinning Room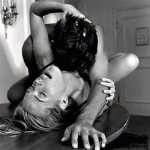 An option if you're feeling daring! Of course you'll have to pull this feat off BEFORE or AFTER the family sits down for the meal. Make sure one of you is the look out. The last thing your father wants to walk in on is his little girl getting basted or your mother finding her little man with his face already buried in some hussy's pie.
4 - The Car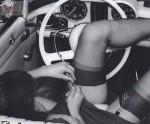 can be an easy get away. While everyone is sacked out suffering from a food coma, you can be working off those calories trying out all those positions you found online regarding vehicular sex.
5 - Your Parents' Room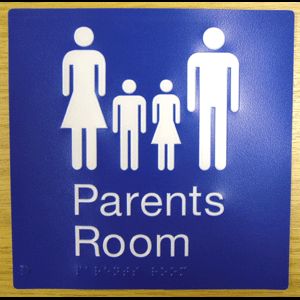 can be a tricky one. This is about a level 10. You'll have to be EXTRA careful when trying to get this one done. PRO TIP: shut the door and lock it, screw against the door and try to avoid the bed. Too many visions will fill your head involving your parents making sloppy a snow angel with two backs... shudder.
I hope these tips and suggestions help make your holidays more bearable. Sometimes family can frustrate you to no end and a quick screw can make things so much better. I wish you the best of luck and feel free to share your torrid adventures!! Happy Holidays from all of us here at KinkyKatieRadio.com!
Kinky Katie XXX
Listen to a Show!

KKW #196 – High Tech Anal

-

12/16/2017 Do Chinese people really get that tall... Tokyo, the place to go... Katie visits The "D"... Is Chicken, Speed Chicken's Bizzaro ... How to piss Katie off, using only one word... Get a dildo with your friend's face on ...Read more / listen...
Share This!