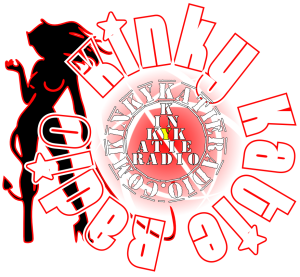 KinkyKatieRadio.com is the home of live and uncensored SexTalk internet radio! It is the place to find all that is Kinky Katie. Our main objective is to provide quality content through live uncensored radio and informative articles, all revolving around sexuality. Kinky Katie is also an exhibitionist and provides XXX videos and photos right here on the site for FREE! Everything contained in this site is ADULT CONTENT, 18 AND OLDER ONLY!!! Please take a minute and read "the rules", find out more about our broadcasts, and Kinky Katie herself.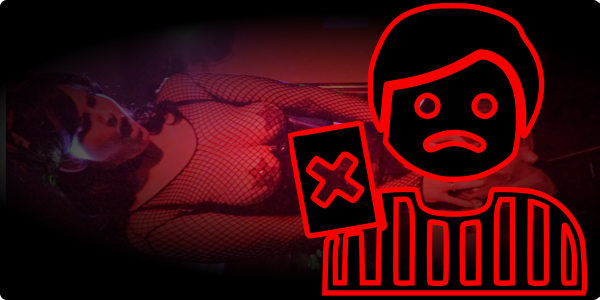 The Rules!
We here at KinkyKatieRadio.com believe in open minded, non judgmental discussion about sexuality. This being said however, there are a few things that are NEVER OK WITH US. Please click the "Read More About the Rules" link below, to find out more.
This site exists as a platform for Katie (and the like minded) to explore their "kink" in a public fashion! This site contains explicit material of "regular" people. Photos and video are NEVER "TOUCHED UP" WHAT YOU SEE IS WHAT YOU GET! The purpose of this site and the show is to create a forum of non judgmental, open sexuality! We live to interact with you! Share your kink, photos, videos, or stories of YOUR escapades so we can share them with all the others of a like mind. There are only a few things we do not want to see or endorse in any way.
SEX WITH CHILDREN.

SEX WITH THE UNWILLING.

SEX WITH ANIMALS.
These "off limit" items have a recurring theme. It is NEVER OK to force your sexuality on other living things that are unwilling or unable to make an intelligent decision to consent to it! The law mandates (in most states) those who are under the age of 18 cannot engage in sexual activity with others and we completely agree. Many of us may have been teenagers when first beginning to explore our sexuality with others, however we urge those who are not yet legally and adult (and even beyond) to not engage (or encourage others to engage) in sexual activities with others. Even if someone seems to be much more "mature than their age" it is NEVER OK to take advantage of the "Nieves" to get your rocks off. All people should be well aware of the dangers of any sexual activity before engaging in it.
We all know it is NEVER OK to physically (or otherwise) force yourself on another. There are however many people who fantasize about such situations, and it can be OK to reenact such situations through role play between consenting adults. Be very careful though, when indulging in such role play it can be very easy to loose track of reality, and go too far. Overindulgence can lead to a misguided belief that "they all want it that way" WHICH IS COMPLETELY INCORRECT. DO NOT ENGAGE IN SUCH ACTIVITIES IF YOU (OR YOUR PARTNER) DO NOT HAVE COMPLETE CONTROL OF YOUR MENTAL FACULTIES. IT IS NEVER OK TO ACT ON SUCH A FANTASY UNLESS IT HAS BEEN PRE-ARRANGED (AND CONSENTED TO) BY YOUR PARTNER(S).
The internet is filled with photos and videos of people having sex with animals. Many of these people truly love these animals (as do the animals "love" thier owners) and are expressing it physically. The problem we have with this is there is no way you can ask the animal if it is OK, so IT IS NOT OK. Do you understand yet? INFORMED CONSENT, INFORMED CONSENT, INFORMED CONSENT!
Other than the above, game fucking on! We will never "judge" or "look down" on anyone for what gets them off, and we absolutely support anyone's right to get off the way they want!
Read More About The Rules!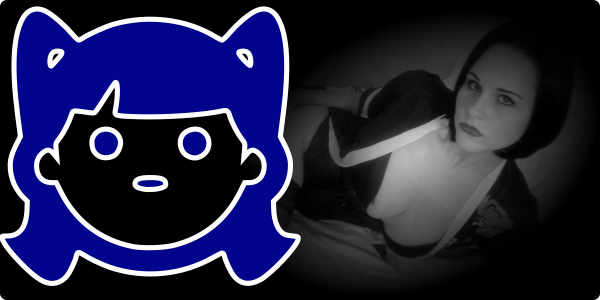 Kinky Katie!
Kinky Katie - Lifestyle fetishist, talk radio show host, fetish performer, and adult film actress/producer. As you will see on this site, she is an exhibitionist and loves to be watched! Click the "Read More About Kinky Katie" link below for a full bio.
Kinky Katie - Lifestyle fetishist, Radio show Host & Adult film Actress/Producer. Katie is starring in the up coming full length feature film "Death-Scort Service 2"coming out August 2017(non pornographic). She has also starred in/produced over 20 adult films. Some of which are available on her website, www.KinkyKatieRadio.com along with links on how to listen/download her radio shows. She has Hosted her own uncensored sex talk radio show for over 5 years, 3 of which were spent with Bubba The Love Sponge on his uncensored radio network. As a lifestyle fetishist, she regularly attends fetish events and interacts with lifestyle clubs throughout the country.
Read More About Kinky Katie!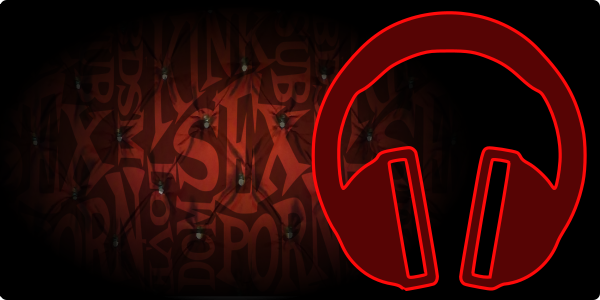 The Shows!
Kinky Katie broadcasts LIVE 3 times a week! Catch one of the live broadcasts or just listen on demand whenever you want! Live broadcasts are "simulcast" across two different internet radio stations. We proudly broadcast on RasRadioLive.com and RadioKaos. Showtimes are the same for both. Click the "LISTEN HERE WHEN LIVE" button below to listen to live broadcasts. Live broadcasts three times a week with listening on demand available HERE ON THE SITE.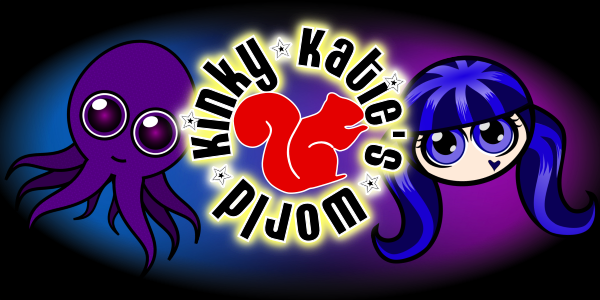 Saturday's 9pm - 10pm EST
Join in as we take our show "Kinky Katie's World", and speed it up (squirrel it up)! If you are a regular listener of Kinky Katie's World, you have heard some short clips during our intermissions. Speeding it up not only saves you time, but somehow makes it a lot funnier. Kinky Katie hosts the show every week adding commentary, and a few extra stories. Remember when listening, nothing is "wrong" with the broadcast! It's supposed to sound that way. For those of you over the age of 40, you may want to just have some extra fiber and take a nap, because you're probably going to hate it!
Listen on live from your mobile device (for FREE) with the TuneIn Radio app (channel Ras Radio) found at your favorite app store. We will not be offering this on demand, so if you want to hear it, catch it live or speed it up yourself!
Read More About Squirrel'd Up Shows!
Saturday's 10pm - 11pm EST
Join in as Kinky Katie guides her co-host and her favorite flesh coated play toy Stunt Cock, through the world as she sees it (covered in lube and random bodily fluids). Catch it LIVE for FREE Saturday's 10pm - 11pm EST on RasRadioLive.com from Rule 34 Studio. You can WATCH the broadcast on Kinky Katie's YouTube channel!
Listen on live from your mobile device (for FREE) with the TuneIn Radio app (channel Ras Radio) found at your favorite app store. DOWNLOAD the MP3 or LISTEN on demand here on the site. Get it delivered to you fresh as a podcast or just listen for free on ITunes and Stitcher. You can even WATCH the broadcast on Kinky Katie's YouTube channel!
Read More About Kinky Katie's World!